J&K Precision Cleaning offers a really wonderful option to refresh and seal floors and countertops in Western New York. Epoxy coating can transform appearance, protect against harsh impact, preserve surfaces, and achieve a long-lasting glossy finish. If you're looking for innovative ideas and considering making improvements to your residential or commercial space, J&K Precision Cleaning is your key to satisfaction in Fredonia, Van Buren Point, Dunkirk, Westfield, Sheridan, Silver Creek, Stockton, and Brocton, NY.
Epoxy Floor & Countertop Installation
J&K Precision Cleaning offers a nearly limitless array of colors, styles, and designs to suit your preferences and requirements. We've worked with a broad scope of metallic countertops and metallic/flake floors systems covering 6000+ square feet. No matter the size or challenges of your project, it's no trouble for the professionals from J&K Precision Cleaning. We provide skilled services and free estimates at your location across Western New York. Where one call cleans it all!
Epoxy coating refurbishes outdated flooring, transforming the look, safety and resilience. Some of the many benefits include:
Resistant to a wide range of chemicals, including solvents and acids
Available in many different designs and colors, including a concrete look and sprinkled flakes
Fast application minimizes disruption
Seamless and liquid-tight
Ease of cleaning and maintenance
Suitable for heavy traffic areas and mechanical loads
Covers defects
Long lasting
Epoxy floor coatings are ideal for commercial and industrial spaces, like machine shops and manufacturing plants, but also have residential applications. Homeowners can brighten up a garage or basement concrete floor with a high-gloss epoxy floor. Contact the certified epoxy installers at J&K Precision Cleaning to learn more about the advantages and applications of epoxy flooring.
Contact our team for all of your epoxy needs!
Epoxy offers an ideal refinishing option to revitalize outdated, worn, or old countertops in the kitchen, bathroom, laundry, or anywhere else and can be applied over ceramic, concrete, formica, laminate, metal wood, and more.
There are so many advantages to epoxy countertops, such as:
Durable finish
Long-lasting shine
No need for reapplication
High-gloss appearance
Unlimited design potential with any color or pattern
Seamless surface
Heat resistant
Non-toxic
Food safe
Easy to clean
Nonporous surface resists mold and bacterial growth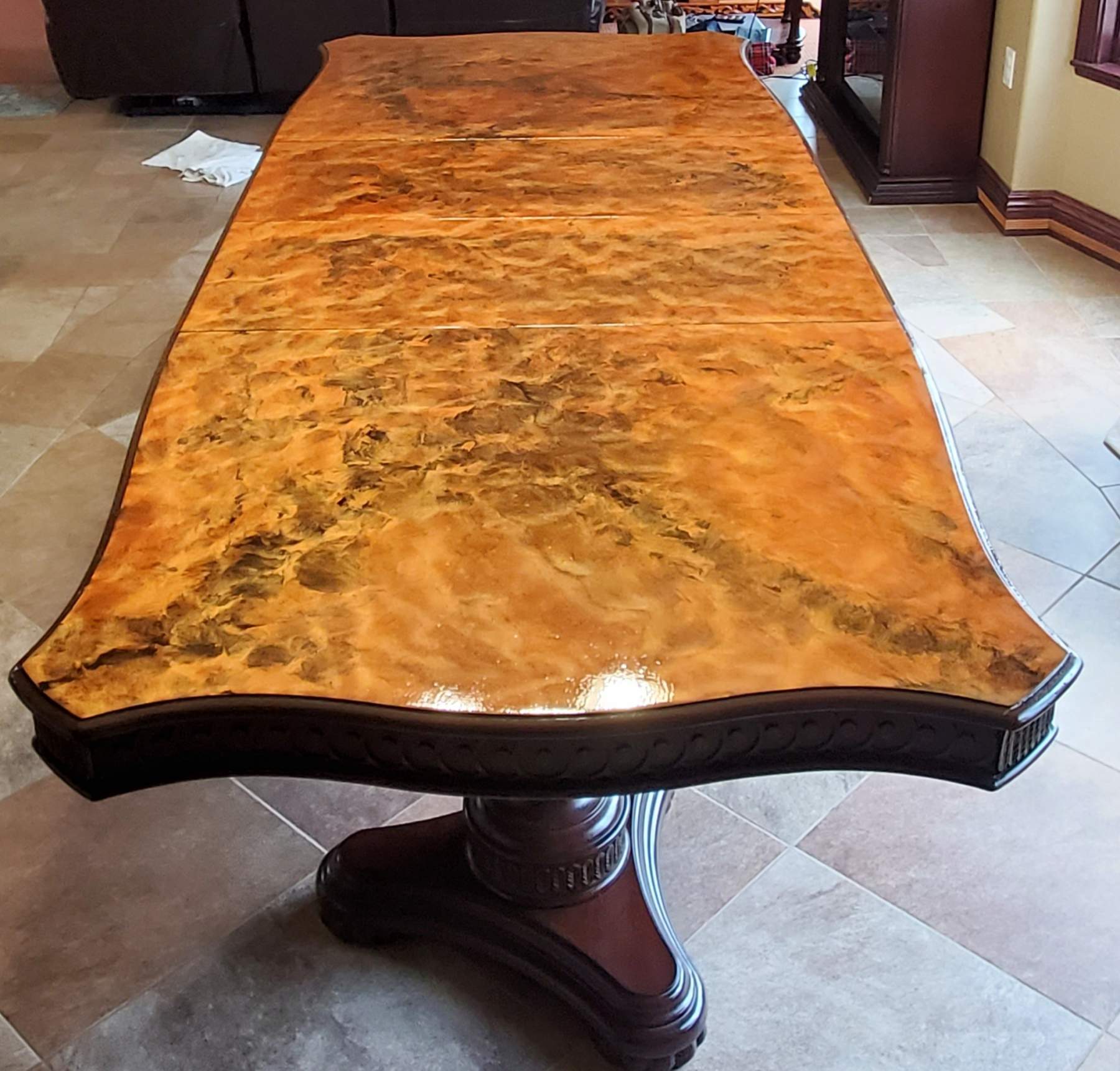 Epoxy Countertop Installation & Epoxy Floor Installation

Stockton, NY, Sheridan, NY, Fredonia, NY, Van Buren Point, NY, Dunkirk, NY & Brocton, NY
Epoxy Installers Brocton, NY | Epoxy Floor Installation Stockton, NY | Vinyl Floor Refinishing Fredonia, NY
Epoxy Flooring Installation

∴

Vinyl Floor Refinishing

∴

Epoxy Installers

∴

Epoxy Flooring Systems

∴

Epoxy Coaters ∴ Fredonia, NY ∴ Van Buren Point, NY ∴ Dunkirk, NY