Whether in the home or commercial setting, the carpet withstands a great deal of direct traffic. Above and beyond regular vacuuming and spot treating, professional carpet cleaning is the best defense against wear and tear and dirt accumulation. Skilled services from J&K Precision Cleaning increase carpet longevity and improve aesthetics, hygiene, and comfort. Depending on the location, we recommend thorough cleaning once or twice per year.
Professional Carpet Cleaning Services
Located in Fredonia, we at J&K Precision Cleaning tailor our services to combat the specific challenges of local Western New York weather. We've seen that along with common dirt and debris, slush and even harmful snowmelt chemicals often get tracked inside. Our hot water extraction includes a chemically balanced pre-spray that effectively combats tough stains and grease. This thorough process creates a safer environment by killing bacteria, odors, and allergens that can become deeply embedded into the carpet fibers.
Residential & Commercial Carpet Cleaning Services
Make your home or commercial space a safe, welcoming and more enjoyable environment for your family, pets, workers and customers. The carpet is a first impression and has a big impact. It's also a significant investment. Maximize value with proper care from the qualified experts from J&K Precision Cleaning. We offer comprehensive cleaning, carpet sealers upon request, and free estimates by phone. Simply get in touch at (716) 300-2495 and schedule a convenient appointment anywhere across Fredonia, Van Buren Point, Dunkirk, Westfield, Sheridan, Silver Creek, Stockton, and Brocton, NY. Where one call cleans it all!
Some of the many benefits of carpet cleaning include:
Extends carpet life – Dust, dirt, and a long list of debris gradually build up within the carpet, becoming embedded in the fibers and causing them to deteriorate. Removal through hot water extraction not only increases longevity but soil particles are less likely to adhere to a clean carpet.
Healthier indoor environment – With every step, dust and allergens trapped in carpet fibers can get stirred up and enter the breathing air, aggravating allergy symptoms, causing respiratory problems, and leading to other health concerns. We use high temperatures of water to kill allergens and sanitize the carpet.
Dirt and bacteria removal – Vacuuming only targets surface contaminants. The debris embedded within the fibers remains until professional removal, potentially leading to odors, quicker deterioration, and air quality issues.
Stain removal – Our hot water extraction method effectively eliminates a great deal of stains such as dirt, mud, ink, pet stains, coffee spills, and even red wine or juice.
Best results – DIY carpet cleaning machines often leave cleaning solution residue. Our equipment is state-of-the-art, commercial-grade, and combines with hot water extraction to provide unmatched integrity of results.
Target traffic lanes – Hallways, pathways through the living room and those areas that receive the most foot traffic deteriorate and darken more quickly. Our dirt removal strategies slow down wear and tear and restore carpet fibers.
Improved appearance – Rooms can start to look dull, dirty and outdated due to the condition of the carpet. Professional cleaning from J&K Precision Cleaning enhances the appearance of the entire room.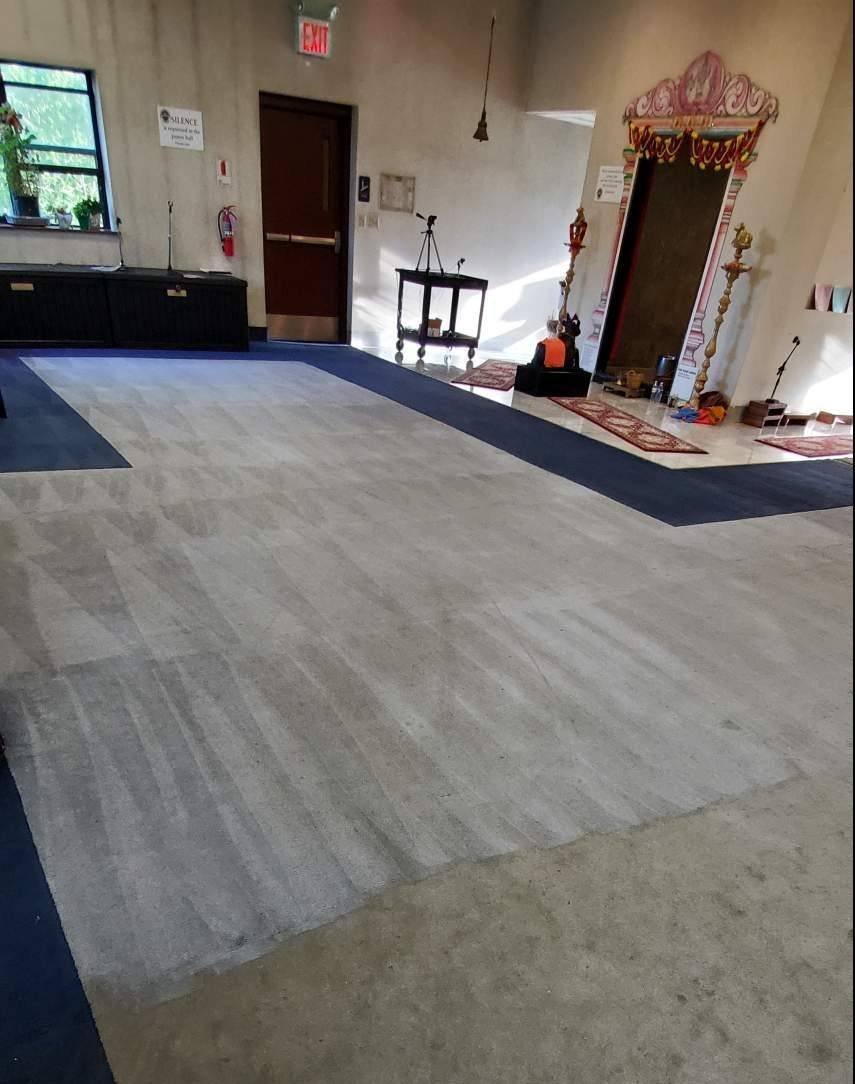 Carpet Cleaning Service & Carpet Cleaning

Stockton, NY, Dunkirk, NY, Sheridan, NY, Brocton, NY, Fredonia, NY & Van Buren Point, NY
Carpet Cleaning Near Me Sheridan, NY | Carpet Cleaning Van Buren Point, NY | Commercial Carpet Cleaning Dunkirk, NY
Commercial Carpet Cleaning

∴

Carpet Cleaners

∴

Carpet Cleaning Near Me ∴ Brocton, NY ∴ Fredonia, NY ∴ Sheridan, NY